Barnard College at the Columbia University
Why I love Barnard
Please accept YouTube cookies to play this video. By accepting you will be accessing content from YouTube, a service provided by an external third party.
If you accept this notice, your choice will be saved and the page will refresh.

At the reunion Barnard College at Columbia University 2019, New York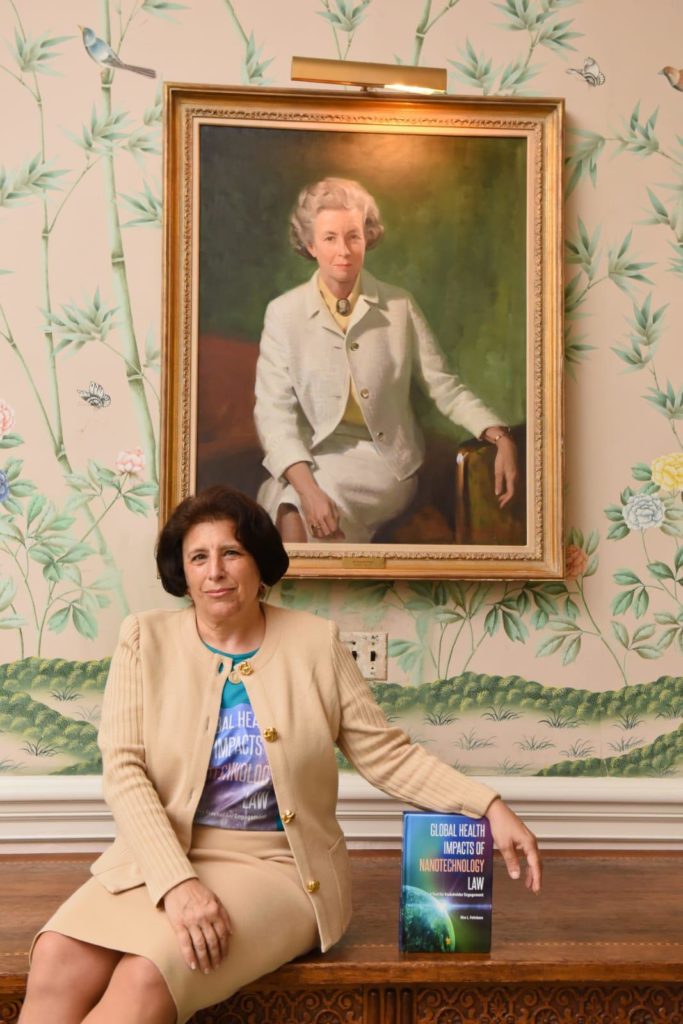 Ilise Feitshans holding a copy of her latest publication, Global Health Impacts of Nanotechnology Law, while is sitting in front of a portrait of Rosemary Park, Barnard's president from 1962 to 1967.  Ms. Park's many programs invigorated the study of the sciences among women.
     "Park encouraged Barnard women to pursue the sciences and fought for Barnard to have its own new science laboratory, despite discouragement from Columbia, which felt that its labs were sufficient.  She believed that by not having its own lab, Barnard would be conveying the message 'that it didn't believe in science for women'."