Biography: Dr. Ilise Feitshans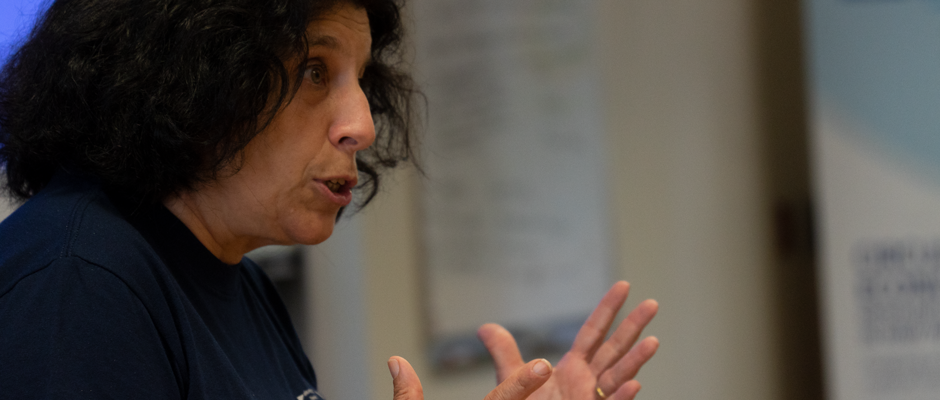 Dr. Ilise Feitshans, JD , ScM and DIR  is a bi-lingual jurisprude who believes that: "Nanotechnology's  revolution for the world's economy can also provide the catalyst for revolutionizing public health—a once in a lifetime opportunity to retool industry, rethinking the role of key stakeholders for shaping public health policy and health care delivery".
Ms-JD Suprerwoman Award winner in 2016 and also honored among "100 Women Making a Difference in Safety Health and Environment Professions" by the American Society of Safety Engineers (ASSE) in 2011, Ilise currently serves as a Fellow in Nanotechnology Law at the European Scientific Institute in Archamps, France, (affiliated with CERN and with the University of Grenoble) and as the Executive Director of the Work Health and Survival Project, (since 1999). Her pro bono activities include serving as Legal Advisor to the Greek Platform on Nanomedicine.

Ilise's Doctorate in International Relations "Forecasting Nano Law: Risk Management Protecting Public Health Under International Law" at the Geneva School of Diplomacy, Geneva Switzerland, won the prize for the Best research in social medicine and prevention at the University of Lausanne in 2014.  In addition to her diplomacy doctorate and a juris doctor in law, Ilise  has a Masters of Science in Public Health from the Johns Hopkins University, where she studied the impact of genetic testing during pregnancy upon womens medical decisionmaking.
Ilise is a Member of the Bar of the Supreme Court of the USA and is a Former  Member of the Faculty/ Acting Director, Legislative Drafting Research Fund, Columbia University School of Law in the City of New York. She also served  as Coordinatrice for the United Nations ILO Encyclopaedia of Occupational Health and Safety in Geneva Switzerland as an international civil servant, and then, as Visiting Scientist, University of Lausanne Institute for Work and Health, Lausanne Switzerland.
Ilise is the Author, DESIGNING AN EFFECTIVE OSHA COMPLIANCE PROGRAM (Westlaw) and Bringing Health to Work (Emalyn Press), Her multimedia skills include serving as executive producer for videos "Lessons Learned:  Centuries of Occupational Health Laws" (1998) and "OSHA 35 Still Alive!  (2006)  Digital 2000 productions in Stafford Texas. Ilise is the very proud Mom of medical student Jay Levy Feitshans, Esq and Columbia University librarian Emalyn Levy Feitshans