International Law Protecting Women Lawyers: Gender Equity for Occupational Safety and Health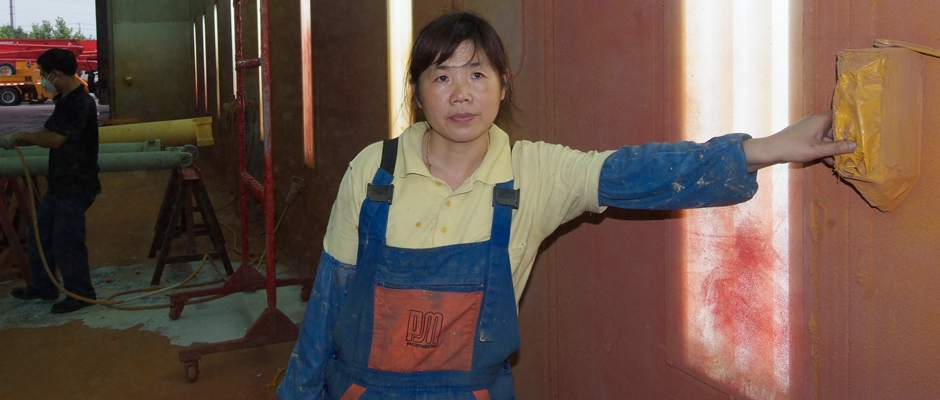 NOTE: This  MsJD BLOG IS BASED ON MY June 2016 professional development course (PDC) Session No. 769 at the AMERICAN SOCIETY OF SAFETY ENGINEERS (ASSE) SAFETY 2016 entitled: Remember the Ladies: Gender Equity for Occupational Safety and Health (OSH) Programs under International Law Document and the video after the course will have been given at the Body of Knowledge (BOK) LINK at asse.org

Special thanks to my co authors!  Morgan M. Bliss, M.S., CIH, EOC Safety Officer, Dignity Health and Aubrey HB, Ph.D. Chief Data Scientist, Sirius XM Canada.
 First Lady Abigail Adams was the wife of the second United States (U.S.) President and the mother of another U.S. President; she was also a remarkable businesswoman who successfully ran a farm while her husband was away writing the Declaration of Independence. She cared for sick children and served as doctor as well as midwife; her daily work was inextricably linked to addressing issues of workplace health. Abigail Adams wrote a famous letter to her husband, John Adams, 95 days before Mr. Adams signed the Declaration of Independence, stating "[…] in the new code of laws which I suppose it will be necessary for you to make, I desire you would remember the ladies and be more generous and favorable to them than your ancestors".
Gender equity impacting womens health in the workplace is therefore an old problem, but one that has garnered significant attention in recent decades.  Gone are the days when women in law firms were confined to  segregated secretarial spaces, running the risk of eye strain from typing, carpal tunnel syndrome and sexual harassment.  As women become an increasingly large percentage of the legal profession, it is for the first time necessary and appropriate to examine the questions of occupational health that were long ignored  Women lawyers who travel internationally are challenged by  stressors from the demands of high pressure jobs that require careful decisionmaking with transparent  professional accountability which may  impact  cardiovascular health, response to preexisting medical problems of all types, and reproductive health.. Uncontrolled exposures to foreign environments, ranging from unusual foods  may cause an unexpected allergic reaction or indigestion; time changes that impact sleeping and eating patterns and exposure to pandemic  diseases are all part of the baggage of international lawyering. (Vaccination is recommended for all professional travel to foreign lands, and there is an international organization dedicated to tracking disease so that international lawyers working abroad can be properly prepared).
International law and the law of every nation requires that employers bear responsibility for workplace health hazards. Under international law, a plethora of global mandates for women's health protection require programs simultaneously  promoting gender equity and workplace health.  Such issues are addressed in many international documents such as: the International Covenant on Economic, Social and Cultural Rights; International Convention on the Elimination of All Forms of Discrimination Against Women; Beijing Declaration on Occupational Health for All; WHO Constitution; and the  Cairo Conference on Population and Development.  Consistent with these laws, the Pregnancy Discrimination Act of 1978  (USA) prohibits discrimination on the basis of  pregnancy, childbirth, or related illness in employment opportunity, health or disability insurance programs, or sick leave plans. As revealed by the 20-year review of the United Nations (UN) Beijing Platform Document regarding the role of women, previously discussed in two publications from the American Society of Safety Engineers (ASSE), international and U.S. regulations associated with gender equity have been in place for several decades.  International initiatives such as the UN's  "Safe Maternity" programs, have set standards for pregnancy protections in the workplace, as a "shared responsibility of government and society" . For  example, the requirements of the ILO Maternity Protection Convention are now followed at Macy's Inc. in their stores throughout the U.S.
Defining the international legal  Context for Gender Equity
"Is equity the same as equality?" was a long-standing question in international meetings throughout the 1990s.  "Gender equity" has a specific meaning under international law. It is important to note that "equity" is not "equality." This subtle change of terms compared to early UN documents reflects a recognition of the contribution of the disability community to the jurisprudence of  international law. Specifically, disability is a confounder that militates against making everybody "equal." For example, one cannot be fair to a person who is missing a leg by requiring everyone equally to walk up a flight of stairs in order to obtain free medical care. Conversely, making people equal by making everyone ill would be a perverse endeavor. Therefore international law has evolved to seek fairness in outcome, even when "all things being equal, they aren't," by creating policies that attempt to have fair results. When using the term "gender equity," international law recognizes the reality that there are biological, cultural, and perhaps legal differences between men and women, whose existence prevents making everything "equal." Instead, international law strives to render the differences between genders so unimportant that the resulting policies are inherently fair. Operationalizing gender equity in health  may require constructing programs that meet women's unique needs, rethinking job hazard analyses of traditionally "female" jobs and tasks, and then embedding those needs into compliance programs that monitor workplaces, even if the program must be retooled to meet the needs of women who were previously absent from the workforce.
Mentioning the Unmentionable: Improving the Psychosocial Work Environment
One key area for women workers across many job descriptions that especially impacts lawyers is stress. Unfortunately, male paradigms for stress at the workplace have dominated occupational epidemiology for years, and therefore an important but  insufficiently researched issue is the combined impact of unpaid domestic and caregiving work and its associated stressors on the health of paid working women, including lawyers. This impacts women disproportionately in almost every culture; elder care and family as well as household chores demand time regardless whether one is a lawyer, or a law allied professional; married or single. Another insufficiently researched issue is the long-term impact of reproductive toxins from workplaces on the health of our posterity. The future of  personalized approaches such as precision medicine,  using genetic engineering and nanotechnology, may change the focal points of these questions regarding stressors that currently present a challenge to effective  implementation of mandated programs for achieving gender equity.
Conclusion: Bringing Gender Equity Under Law to Effective OSH
Compliance Programs
 The famous letters from Abigail Adams  to her husband urged him to "remember the ladies" when declaring independent suffrage for humans who lacked the divine right of kings, and also described the hard work of managing a family business while raising and educating several children while combatting illness. She demanded suffrage for women and the right to own property. But unfortunately, neither of these legal powers came to women in her own lifetime. Ideally, the employment targets of the UN Entity for Gender Equality and the Empowerment of Women (UN Women) provide  a framework of  laws to enforce equitable employment for women that embraces safe and healthful working conditions with freedom from stress and its concomitant harm.
Implementation putting gender equity into practice?  
Let's get to work!