Haddonfield Jewish Center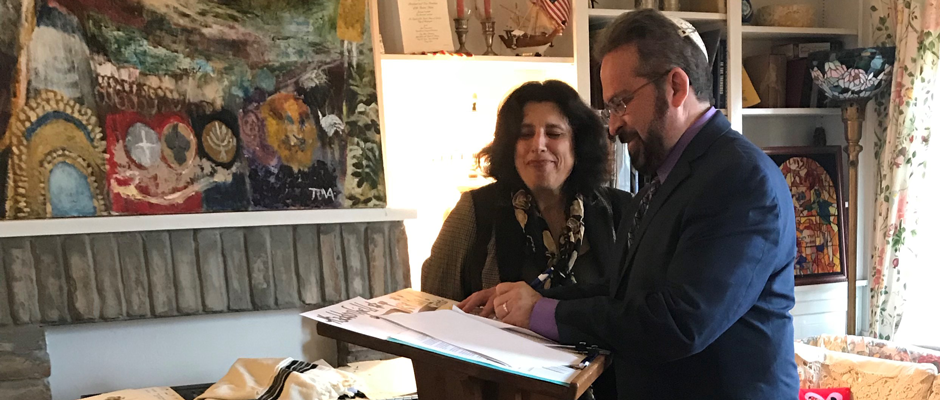 Dr. Ilise Feitshans opened her home as the first Jewish center in Haddonfield.
The Jewish Center officially opened in March 2018. Cantor Scott Borsky, the center´s religious director, wants to develop religious, educational, cultural and historical celebrations with the center. Thereby outreaching not only to the Jewish community but as well in the multi-faith community of Haddonfield.

According to the mission statement, the center is intended to "provide a place of comfort and spiritual inquiry for Jews and non-Jews in Haddonfield". It wants to offer space for open dialogue, exchange of ideas, spiritual awareness, Jewish prayer and performance of Jewish rituals and ceremonial celebrations, training and study in Judeo-Christian religious questions including Torah and the commentaries of the sages, celebrations of Shabbat, holidays and creation of related cultural events.
Please accept YouTube cookies to play this video. By accepting you will be accessing content from YouTube, a service provided by an external third party.
If you accept this notice, your choice will be saved and the page will refresh.
Dr. Ilise Feitshans talks about the history of the Jewish community of Haddonfield, New Jersey. There has never been a Synagogue or even Jewish meeting place in Haddonfield. But now there will be. 
"It is a very unusual situation", explains Dr. Ilise Feitshans. "I have the space and I know from living in Haddonfield for so many years that there is a need for a Jewish center".